About me
Name: Sebastian Schumann
Profession: Vice President of Engineering, immmr GmbH
Location: Berlin, Germany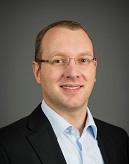 I am a 34-year-old telecommunications professional, who is currently enjoying life and work in Berlin, Germany.
I was born and grew up in Germany in a small village called Jößnitz (located near Plauen in the Vogtland area in Saxony). After I finished twelve years of high school at the Lessing-Gymnasium in Plauen, I worked in a nearby hospital for a year of community service.
With the age of 19 I started my studies in the area of telecommunications and computer sciences at the private university of Deutsche Telekom in Leipzig, Germany (Hochschule für Telekommunikation). My university education brought me to Bratislava, Slovakia. I started to work in Slovak Telekom as a student in 2006, and have been a regular employee since October 2007. At the same time I did also start my doctoral studies at the Slovak University of Technology in Bratislava. My research was about next-generation identity management for service personalization.
In 2016 I moved back to Germany and started to work for immmr.
I embrace a multi-national life in private and business. I have a lovely Bulgarian wife; we live in Berlin and enjoy to meet, discuss, and hang out with the international community there. I have been engaged in international projects and teams my entire career.
I occasionally hold lectures at universities, give presentations on conferences, or speak/contribute to events that deal with innovative topics around communication services and innovative operator approaches.